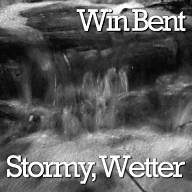 (What's that he said? Listen for free?)
As you've probably heard, this music is available as a CD, or as individual tracks. Fortunately, unlike some other albums, there's no real distinction; the album is just the collection of tracks. In other genres, that's an obvious thing to say, but in the world of ambient / electronic music, this avoids weird cutoffs or edits which result from overlapping tracks. You'll thank me, later.
So, what are you waiting for? Just head on over to bandcamp, where you can listen for free (the whole thing, not just samples), and they've got both the CD and the downloadable tracks. Or, give cdbaby a try!
If you like the bigger guys, or you prefer something more Mac-friendly, that's cool - we're on
Amazon
,
iTunes
, and
Google Play
, too.