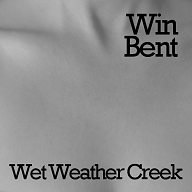 (What's that he said? Listen for free?)
As you've probably heard, this music is available as a CD, or as individual tracks. Now, you might think that it doesn't matter which you get, and in the broad scheme of things, you're right. However, there are pluses and minuses to either format:
» The tracks on the CD are blended together with just the right amount of overlap. Some might call this excessive, while others bemoan the fact that there's only an hour of continuous sonic enjoyment.
» The individual tracks actually work well as stand-alone works, and being able to pick the long or short selections is nice, as is the ability to shuffle these tracks into your library of music.
Oh, what the heck... Just head on over to bandcamp, where you can listen for free (the whole thing, not just samples), and they've got both the CD and the downloadable tracks. Or, give cdbaby a try!
If you like the bigger guys, or you prefer something more Mac-friendly, that's cool - we're on
Amazon
and
iTunes
, too.