Wet Weather Creek - I grew up in Ohio, where creeks might rise and fall depending on the rain, but they rarely go dry. Since 1996, I've been living in Texas, where a creekbed might be dry as dust for years, but turns into a refreshing stream after a long, steady rain. Given that we're currently in an Exceptional Drought, actual water in a wet weather creek is something of a memory or a fantasy.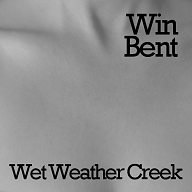 Meanwhile, I've put together an album's worth of music. Calm (mostly), electronic (mostly), ambient (mostly), beatless (mostly), instrumental (mostly) music (totally) inspired by windchimes, which are prominently featured throughout. A friend of mine listened to a couple of tracks, and said "I feel like I should be getting a massage!"
For those of you who still buy CDs, I'd love to sell you one; for those more inclined toward downloaded music, we've got tracks available, too. Whichever you choose - and we encourage you to choose both! - these recordings are available online, as befits any 21st-century music. Thanks in advance for giving it/them a listen!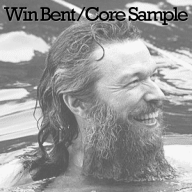 Astonishingly, we still have a few copies of Core Sample, the collection of... well, in the context of Wet Weather Creek, it's reasonable to call these "ordinary" folk, pop, and rock songs, written and performed by Win. We'd love to sell you a copy for a bargain-low price of $10 plus $3 for shipping+handling (US recipients only - others, please ask). To order, or for more information, or to reminisce about rain in Texas, send us mail!